ONVIF Software Stack passed ONVIF Device Test Tool V19.12 and Free to test
Turn your device into to an ONVIF IP Camera.
ONVIF
is an open industry forum that provides and promotes standardized interfaces for effective interoperability of IP-based physical security products.
Our ONVIF software stacks are real, because we not only implemented on IP Cameras but also passed ONVIF Device Test Tool conformance tests.
Lingodigit ONVIF NVT Software stacks are Mature, Promised and Easy to test.

We follow ONVIF Specifications to implement ONVIF software stack and our ONVIF software stack could be ported to other SoCs, because most of the source codes are platform independent.
To understand how to be ONVIF Conformant Products, we get ONVIF approved our IPCAM (Lingodigit ONVIF Profile S software stack) on 2013 .
< more details of Lingodigit ONVIF softwate stack >
Please contact us for further information
info@lingodigit.com
.
Free download ONVIF Pi and ONVIF-Emulator - ONVIF Profile S software stack demo firmware image
ONVIF-Pi has h.264 and MJPEG video codecs, and G.711 and AAC audio codecs. You can change the Raspberry Pi IP camera profiles and control others via our ONVIF software --
ONVIF Device Tool
on Linux or others ONVIF software such as ONVIF Device Manager on Windows.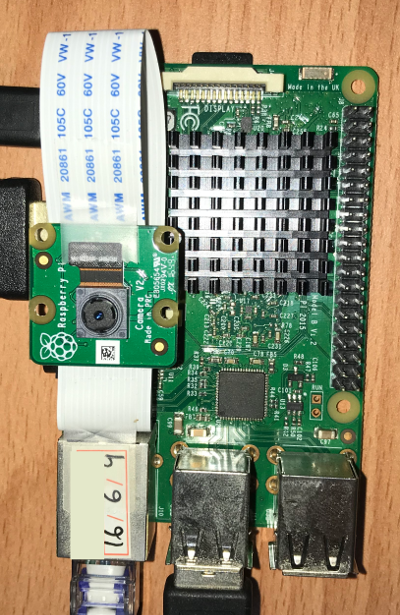 Free download ONVIF-Pi or ONVIF-Emulator IP CAM to test Lingodigit ONVIF NVT Profile S software stack.
If you don't have Raspberry Pi, we also provide another test firmware (Linux 64bits) for VirtualBox (the ONVIF-Emulator IP CAM). It uses pre-recorded video files, so frame rate and video quality settings have no effect.
Detail of ONVIF Pi
< see ONVIF-Emulator, ONVIF Pi Usage >
ONVIF Device Tool Conformance Test
Distinguishing Lingodigit's ONVIF NVT features:

1.Full support ONVIF standard
2.Cross-platform support and can be easily ported to embedded devices.
3.LINGODIGIT's ONVIF is compatible with Milestone.
4.Passed the latest ONVIF Device Test Tool v19.06 | ONVIF Device Test Tool v19.12
5.Verified ONVIF Conformant Softwares, VMS, and NVR
6.Provide ONVIF NVT software stack porting service.
7.Could be expanded into ONVIF Profile T (System Requirements: H.264 or H.265 / Tampering detection / Motion detection).

Supported ONVIF Services

Device Discovery
Device Management
Media Service
Event Service
PTZ Service
Imaging Service (brightness, contrast, ...)
Device I/O Service (Relay/GPIO)
Tampering detection / Motion detection (are parts of Profile T Services)
Verified ONVIF Conformant Software, VMS, and NVR

ONVIF Device Test Tool v19.06 / ONVIF Device Test Tool v19.12
ONVIF Device Manager
Milestone XProtect Professional 8.0 / Go! 2.5a
NUUO 4.0
exacqVision
Avigilon CCS 5.0.2
MiraSys
iSpy
Luxriot
Axxon Next
IPcorder NVR
Hikvision NVR
System Requirement

Linux 2.6
An RTSP server supports UDP, TCP, and HTTP tunnelling
proxy server for ONVIF Profile T
Hardware Platfroms with ONVIF Certification

GrainMedia GM81xx/GM8128/GM8180

HiSilicon Hi3519 / Hi3519
Raspberry Pi
TITMS320 DM368/DM365/TMS320DM8127

VATICS Mozart , VATICS M5 M3C Series (M550 , M332C, M388C, M392C)